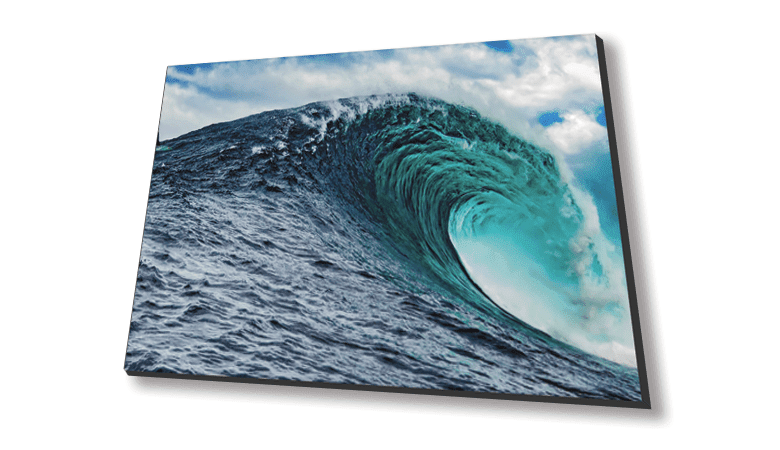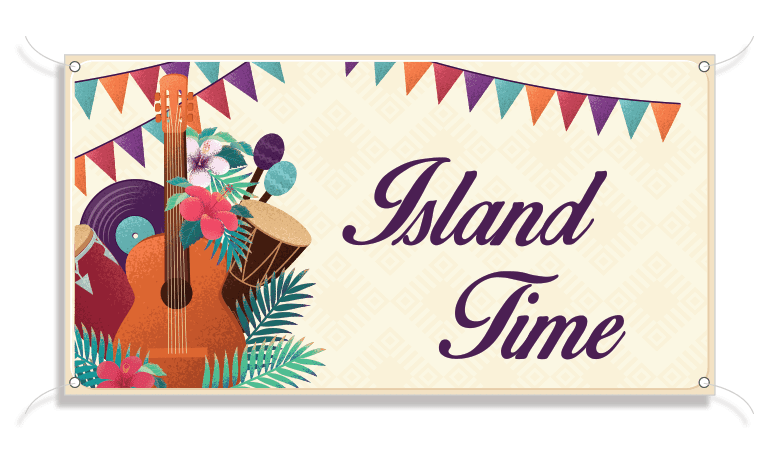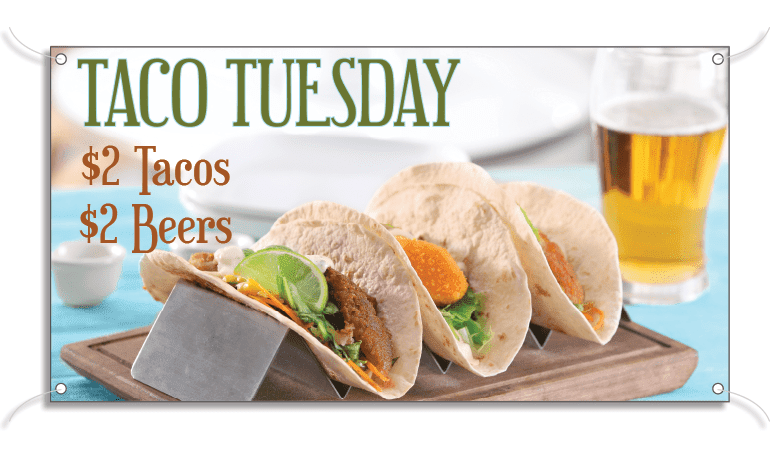 Vinyl Banners
Vinyl Banners are a great way to display affordable graphics at a discounted costs!
Aluminum Signs
Aluminum signs are great for indoor or outdoor custom signage.
Poster Printing
Use Poster Printing for promoting concert, bands, or your next event.
Pole Banners
Use Pole banners to give your cities street some flare.
Removable Decals
Use Removable Decals when you need a non-permanent medium that doesn't leave residue behind.
A Frame Signs
A-Frames are a great addition for sidewalk advertising.
Custom Stickers
Use Custom Stickers to display affordable promotional graphics in Any Shape or design.
Roll Up Banners
Use a premium roll up banner for an upgraded feel at your next trade show.
Window Clings
Allow your message to stick with static window clings!
Clear Window Clings
Clear Window Clings allow your message to pop! Use them to display high resolution images and bring the customers into your store.
Styrene Printing
Use Styrene Printing to apply advertising in a retail setting and to get rolled pricing on shipping.
Magnetic Signs
Advertise in a mobile setting at affordable rates!
X Banners
X-Banners are perfect as an affordable solution for a quick stand up display.
Dibond Signs
Affordable weather proof aluminum signage that can surely stand time.
Foam Board Printing
Semi Gloss or Matte Finish affordable prints at discounted costs.
Gator Board Printing
Gator Board is perfect to upgrade your artwork and give a rigid black siding that will surely last.
Cardstock Printing
Cardstock printing is perfect for invitations, ANY occasion in custom shape or sizes.
PVC Signs
PVC Signs are a great choice for indoor out outdoor signage in ANY Shape or size.
Yard Signs
Yard Signs are a tired and true advertising method that for the price, nothing compares.
Canvas Poster Board
Canvas foam board is perfect to give you the texture of a canvas wrap at fractions of the cost.
Brushed Aluminum Signs
Brushed Aluminum Signs are a great upgrade for your home or office.
Custom Plexiglass Signs
Upgrade your office with Custom Acrylic Signs!
Rolled Canvas Prints
Use Rolled Canvas to display textured high quality images at a discount cost.
Perforated Window Signs
Use Perforated Window Signs to show off a promo while allowing light to pass through your designs.
Floor Decals
Use floor graphics to lead the way with new promotions.
Clear Window Decals
Clear Window Decals are great for a quick slapped up design or long term display.
Foam Board Printing
Semi Gloss or Matte Finish affordable prints at discounted costs.
Sandwich Board Signs
Sandwich Board Signs are perfect to display promotions to foot traffic.
Canvas Wrapped Prints
Upgrade your family portraits to a Canvas Wrapped Print and make your home look like an art gallery.
Backlit FIlm Printing
Use backlit film to give your images the Hollywood appeal at affordable prices.
Air Release Vinyl
Use Air Release Vinyl for Car Wraps or for Custom Decals.
Custom Decals
Custom Decals are a great way to advertise promos, shows, or company logos at an low rates.
Window Decals
Window Decals are perfect for retail stores, or to disply logos on cars or vehicles.
Sintra Signs
Sintra Signs are perfect for menu boards, photo booth props or for BOTH indoor & outdoor advertising.
Baby Shower Banners
Baby shower banners are a affordable way to take your party to the next level.
Band Banners
Band backdrop banners are perfect to show the crowd what your band is about.
Birthday Banners
Use birthday banners to add pizzaz at your next party.
Business Banners
Business banners are a great way to promote your next corporate or promotional event.
Church Banners
Use Church banners for letting the community know about upcoming events or service times on Sundays.
Graduation Banners
Celebrate your loved ones special moment with graduation banners.
Holiday Banners
Bring in the holiday spirt with Holiday Banners.
Military Banners
Use Military Banners to welcome your loved one home.
Personalized Banners
Personalized Banners are a great way to add a custom feel to any event.
Photo Banners
Use Photo Banners for any event to display amazing full color images at affordable prices.
Campaign Banners
Campaign Banners are an affordable way to share your message.
Restaurant Banners
Use Restaurant Banners to promote your next promotion or opening date.
Retail Sales Banners
Use Retail Sales Banners to attract new customers when you need to.
Reunion Banners
Impress with Reunion Banners at your next family, or school reunion.
School Banners
Use School Banners to let the students know about upcoming events or even the next BIG game!
Sports Banners
Sports Banners are a great way to show off your team spirit.
Street Banners
Use Street Banners to display amazing images on the streets of your home town.
Laptop Stickers
Use Laptops Stickers to personalize your mackbook or PC to your own style.
Step and Repeat Banners
Step and Repeat Banners are a great way to show off your brand at your next trade show or event.